Advanced Dental Technology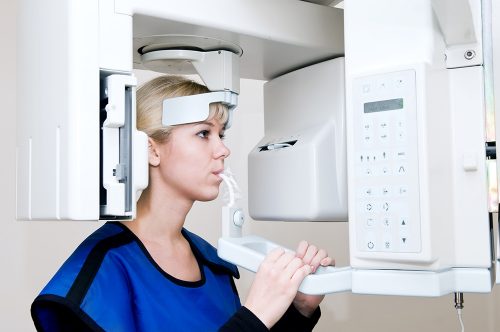 Lehigh Valley Smile Designs consistently strives to provide patients with dental care that is as comfortable as possible and as effective as possible. Our staff uses cutting-edge technology and dental procedures to give patients the best care possible without causing them any worry or pain.
We assist patients in maintaining the health of their smiles by repairing decay with greater precision and the maintenance of healthy dental tissues. To learn more or to make an appointment, get in touch with our Bethlehem dental specialists right away.
We take high definition pictures of the patients' teeth using a sophisticated intraoral camera, so they may see their smile from the dentist's point of view. One of the most important ways dental technology has changed how people interact with dentists is through intraoral photography. Our goal is to truly involve patients as partners in their own dental health care. Starting with a thorough explanation of any areas of concern and potential treatment choices. We think patients are better able to select treatment solutions that will go above and beyond their expectations the more informed they are about their dental health.
Traditional x-rays allowed our team to see the inner structures of the patients' smiles, but they also exposed the patients to high radiation levels, were challenging to capture, required our team to physically create duplicates using dangerous chemicals, and had to be physically kept and moved. Patients are exposed to less radiation thanks to digital x-rays, and treatment planning is quicker and simpler thanks to the instant transfer of images between computers. Most crucially, because the images have far higher definition than those from conventional x-rays, the dentist can diagnose oral health issues more precisely and early.
Our staff is able to provide soft tissue treatments using laser dentistry that are more comfortable, frequently don't require stitches, and heal more quickly. Soft tissue lasers are utilized for a variety of procedures, such as gum recontouring, crown lengthening, and periodontal therapy following gum disease. The laser precisely locates the soft tissue that needs to be removed and cauterizes the tissue as it works to promote healing and lessen bleeding. In contrast to conventional gum procedures, sutures are not required after laser soft tissue treatments.
More than 40 million US adults report experiencing dental phobia or anxiety. When asked the cause of their stress, many patients say their fear of various dental instruments, including the needles used to inject local anesthesia, keeps them from visiting the dentist. At Anderson Dental, we use the Wand® to administer stress free, painless local anesthesia. The Wand® resembles a pen, so patients don't even experience the possible stress of seeing a needle. This tool allows us to precisely numb the area around the specific tooth we're treating rather than numbing the entire mouth making local anesthesia more comfortable and effective.
The Proof is in Our Patients

Wow! I can't say enough amazing things about the incredible staff at Lehigh Valley Smile Design. I have never been more at home and comfortable at a dental office! Sam Anthony made me feel like we were best friends catching up. Both women at the front desk as well as the Dr. were also kind and knowledgeable! Can't believe I am saying this, but I now love the dentist!
Great office! Everyone is very friendly and welcoming and is amazing at explaining what's going on with your teeth. Most other offices I've been to they speak in dental terms, Which I do not understand and have to always ask what they are referring to. Nicole was very helpful and all the girls at the front desk! This is typically a far drive from my house but feel like it's well worth it!
I have been a patient of Lehigh Valley Smile Design for over a decade. Dr Michael Petrillo and staff are truly exceptional! They have my highest recommendation. Simply put, I live in SC and travel back to PA, because of this wonderful staff! "Sam is magic with the water pic, cleaning teeth"
A Full Array of Cosmetic Dentistry, and General Dentistry Options.
Open Daily For Your Convenience!
A State-of-the-Art Dental Facility to Best Serve Our Patients in Bethlehem, PA.
OUR LOCATION
Lehigh Valley Smile Designs
| | |
| --- | --- |
| Monday | 8:30 AM – 7:00 PM |
| Tuesday | 8:00 AM – 6:00 PM |
| Wednesday | 8:30 AM – 5:30 PM |
| Thursday | 7:00 AM – 6:00 PM |
| Friday | 9:00 AM – 2:00 PM |
| Saturday | SELECT SATURDAYS |
| Sunday | CLOSED |