Emergency Dental Care in Bethlehem, PA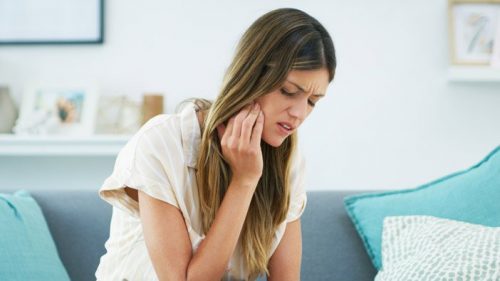 During dental emergencies, it may be difficult to act quickly enough to prevent more harm to your smile. So it's a good idea to have our phone number on hand. If you experience any strange symptoms that worry you, such as oral pain, tooth damage, or any other condition, call our team at Lehigh Valley Smile Designs. As your emergency dentist in Bethlehem, we'll work quickly and effectively to restore your oral health and provide you with the pain-relieving care you need.
How to Handle Common Dental Emergencies
Your first course of action in the event of a dental emergency should always be to call our office. Our experts will ensure that your mouth is not harmed further and will provide you with over-the-phone first-aid guidance. Below are some helpful tips to help you get ready for your emergency dental consultation.
Toothaches
Toothaches may be caused by infections that reside deep inside your tooth. To ease your discomfort, you can take an over-the-counter painkiller like ibuprofen. To minimize any swelling, simply apply a cold compress to the outside of your mouth for 10 minutes on and 10 minutes off for up to an hour.
Chipped/Broken Tooth
Before bringing the broken fragment of your tooth to your appointment, if you are able, pick it up, clean it, and place it in a container that you can seal. You can reduce sensitivity and prevent irritation or harm to the inside of your cheeks and lips by sealing off your teeth and smoothing off any sharp edges with a piece of sugar-free gum or orthodontic wax.
Knocked-Out Tooth
Get your tooth as quickly as you can, being sure to only handle it by the biting surface, and put it in a container that can be sealed with milk or salt water in order to preserve it. Try to get in touch with our office as soon as possible following your incident for the best results.
Lost Filling/Crown
If you can, rinse your repair to remove any dirt. To briefly reconnect it to your tooth, apply a small bit of toothpaste or denture adhesive. But if you want to prevent an infection from spreading, you'll need to get the restoration professionally repaired or replaced.
How to Prevent Dental Emergencies
While it's impossible to keep a dental emergency from happening, there are some ways you can drastically reduce your risk of experiencing one. Some of these include:
Maintaining a nutritious diet.
Keeping up with your oral hygiene routine at home.
Protect your teeth from grinding and clenching at night.
Keep your teeth protected while playing sports.
Visit your dentist in Bethlehem every six months for a checkup and cleaning.
Calculating the Cost of Emergency Visits
After determining the root cause of your pain or discomfort, we'll create a treatment strategy that will give you long-lasting relief and improve your dental health. We'll go over all of your alternatives, financing, and dental insurance coverage before continuing. You will then feel secure and at ease as you continue your treatment.
Emergency Dental Treatment in Bethlehem, PA – Same Day Dental Appointment Near Me – Allentown's Top Emergency Dentist
Meet Your Award Winning Dentist
The Proof is in Our Patients

Wow! I can't say enough amazing things about the incredible staff at Lehigh Valley Smile Design. I have never been more at home and comfortable at a dental office! Sam Anthony made me feel like we were best friends catching up. Both women at the front desk as well as the Dr. were also kind and knowledgeable! Can't believe I am saying this, but I now love the dentist!
Great office! Everyone is very friendly and welcoming and is amazing at explaining what's going on with your teeth. Most other offices I've been to they speak in dental terms, Which I do not understand and have to always ask what they are referring to. Nicole was very helpful and all the girls at the front desk! This is typically a far drive from my house but feel like it's well worth it!
I have been a patient of Lehigh Valley Smile Design for over a decade. Dr Michael Petrillo and staff are truly exceptional! They have my highest recommendation. Simply put, I live in SC and travel back to PA, because of this wonderful staff! "Sam is magic with the water pic, cleaning teeth"
MOST INSURANCES WELCOME AND MAXIMIZED!
Contact us and schedule your visit today. 
Most Insurances Welcomed and Maximized
Insurance works great in our office! Aetna, Delta, UCCI and many more. Call our office for more details.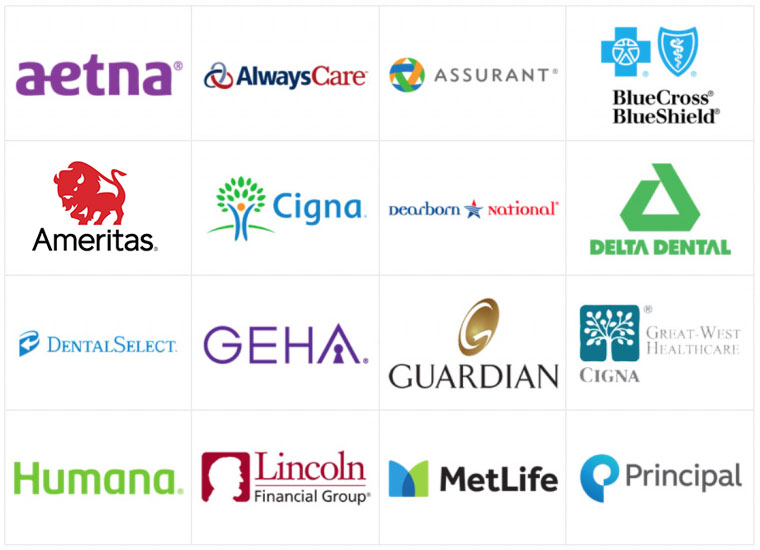 Have a question about insurance? Just ask!
OUR LOCATION
Lehigh Valley Smile Designs
| | |
| --- | --- |
| Monday | 8:30 AM – 7:00 PM |
| Tuesday | 8:00 AM – 6:00 PM |
| Wednesday | 8:30 AM – 5:30 PM |
| Thursday | 7:00 AM – 6:00 PM |
| Friday | 9:00 AM – 2:00 PM |
| Saturday | SELECT SATURDAYS |
| Sunday | CLOSED |
A Full Array of Cosmetic Dentistry, and General Dentistry Options.
Open Daily For Your Convenience!
A State-of-the-Art Dental Facility to Best Serve Our Patients in Bethlehem, PA.