Meet Our Amazing Dental Team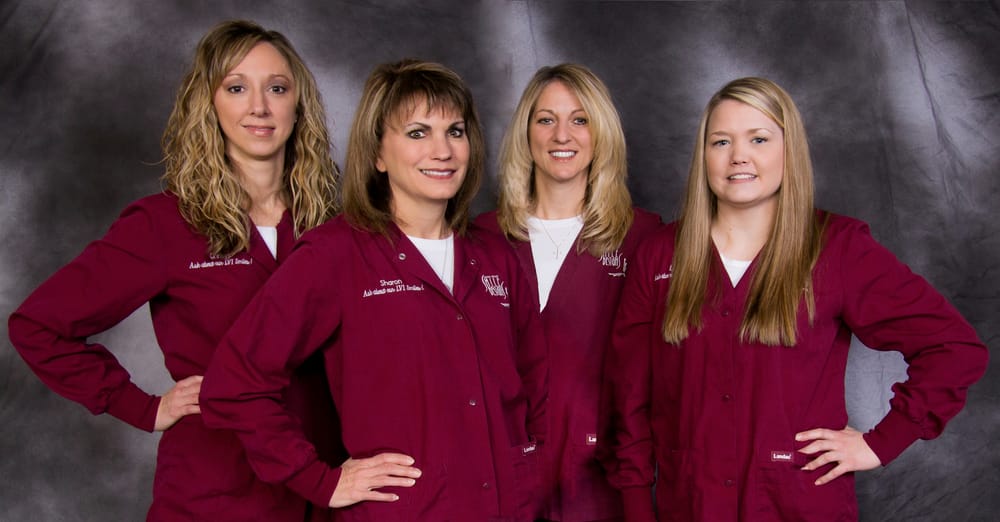 Bethlehem & Allentown General Dentistry
Bringing beautiful, healthy smiles to the people of Bethlehem, PA, is what motivates the care team at Lehigh Valley Smile Designs.
When you walk into our office, it is not unusual for Kim to stop what she is doing and to call out and greet you by your name with a big friendly 'Hello'! We have tagged Kim as our 'Smile Consultant' as she can help you with your interests and/or decisions for Life Changing Differences involving teeth whitening, Invisalign, implants or a smile makeover. Kim and Erin are our patient ambassadors and are eager and willing to serve your needs for appointment scheduling, insurance questions or financing matters.
The comfort of our clients is our top priority at Lehigh Valley Smile Designs. Dental phobia is the most widely used justification for canceling dental appointments. Chrissy and Kristen, our dental assistants, support our dentists in providing painless dentistry by paying attention to and being sensitive to patient anxiety. They value a satisfied and happy patient since they like their work as dentists. Chrissy and Kristen, who act as patient advocates, also provide educational materials and phone patients following treatment.
The term "soft cleaning" is not misleading in this instance! Sharon and Leah believe they can be gentle in order to keep your teeth healthy and clean during your treatments. They can use and recommend tools that will help you take care of and maintain your dental investments during your maintenance appointments because of their advanced training. They like helping to maintain the healthy gums and brilliant smiles of our patients. Get more details about the Whitening For Life program by asking! Their patients adore them, and they have both worked for our practice for more than ten years. They have an unequaled dedication to provide patients the best care.
Our senior team members have traveled across the country with Dr. Michael Petrillo at top notch learning facilities. Our amazing team is truly what makes our practice a great place to work and the perfect choice as your dental home.
The Proof is in Our Patients

Wow! I can't say enough amazing things about the incredible staff at Lehigh Valley Smile Design. I have never been more at home and comfortable at a dental office! Sam Anthony made me feel like we were best friends catching up. Both women at the front desk as well as the Dr. were also kind and knowledgeable! Can't believe I am saying this, but I now love the dentist!
Great office! Everyone is very friendly and welcoming and is amazing at explaining what's going on with your teeth. Most other offices I've been to they speak in dental terms, Which I do not understand and have to always ask what they are referring to. Nicole was very helpful and all the girls at the front desk! This is typically a far drive from my house but feel like it's well worth it!
I have been a patient of Lehigh Valley Smile Design for over a decade. Dr Michael Petrillo and staff are truly exceptional! They have my highest recommendation. Simply put, I live in SC and travel back to PA, because of this wonderful staff! "Sam is magic with the water pic, cleaning teeth"
A Full Array of Cosmetic Dentistry, and General Dentistry Options.
Open Daily For Your Convenience!
A State-of-the-Art Dental Facility to Best Serve Our Patients in Bethlehem, PA.
OUR LOCATION
Lehigh Valley Smile Designs
| | |
| --- | --- |
| Monday | 8:30 AM – 7:00 PM |
| Tuesday | 8:00 AM – 6:00 PM |
| Wednesday | 8:30 AM – 5:30 PM |
| Thursday | 7:00 AM – 6:00 PM |
| Friday | 9:00 AM – 2:00 PM |
| Saturday | SELECT SATURDAYS |
| Sunday | CLOSED |