Sleep Apnea Treatment in Bethlehem, PA
Snoring and obstructive sleep apnea can lead to serious medical problems.
If you think you may have sleep apnea, please take a minute to complete our online questionnaire. If you have been diagnosed with sleep apnea and cannot tolerate the CPAP, our office can help.
Obstructive sleep apnea that is not effectively managed raises the risk of heart attack, stroke, diabetes, and other serious conditions. Your or a loved one's health will depend on your decision to work with a sleep disorders dentist who is qualified to collaborate with your doctor.
A number of major medical conditions, including diabetes, ED, gastro-esophageal reflux disease, high blood pressure, stroke, and cardiac issues have all been linked to obstructive sleep apnea. You should not ignore sleep apnea or snoring since your health is at risk. Recent studies are starting to examine the intricate connections between sleep apnea and these other health issues. Always consult your primary care physician, cardiologist, pulmonologist, and/or endocrinologist before having a dentist manage your condition.
Your dentist of choice needs to have the necessary training and experience to handle your sleep disordered breathing issue. While it is technically legal for any dentist to use an oral appliance to treat snoring and/or sleep apnea, this does not imply that all dentists are qualified to offer effective treatment. Since particular training is not necessary, it is your responsibility to pick a dentist carefully. A trained dentist for sleep disorders should possess:
Appropriate knowledge of sleep medicine
Adequate training in oral appliance therapy
Experience with many different appliance types
Solid relationships with local sleep labs and sleep physicians
Current knowledge of emerging trends
Ability to derive maximum insurance benefits for you
A team approach with other professionals
A proven follow-up system to ensure healthy results long-term
In-depth knowledge of oral appliance research
Sleep Apnea Treatment in Bethlehem, PA – Snoring Treatment Near Me – Allentown Affordable Sleep Apnea Care
Meet Your Award Winning Dentist
The Proof is in Our Patients

Wow! I can't say enough amazing things about the incredible staff at Lehigh Valley Smile Design. I have never been more at home and comfortable at a dental office! Sam Anthony made me feel like we were best friends catching up. Both women at the front desk as well as the Dr. were also kind and knowledgeable! Can't believe I am saying this, but I now love the dentist!
Great office! Everyone is very friendly and welcoming and is amazing at explaining what's going on with your teeth. Most other offices I've been to they speak in dental terms, Which I do not understand and have to always ask what they are referring to. Nicole was very helpful and all the girls at the front desk! This is typically a far drive from my house but feel like it's well worth it!
I have been a patient of Lehigh Valley Smile Design for over a decade. Dr Michael Petrillo and staff are truly exceptional! They have my highest recommendation. Simply put, I live in SC and travel back to PA, because of this wonderful staff! "Sam is magic with the water pic, cleaning teeth"
MOST INSURANCES WELCOME AND MAXIMIZED!
Contact us and schedule your visit today. 
Most Insurances Welcomed and Maximized
Insurance works great in our office! Aetna, Delta, UCCI and many more. Call our office for more details.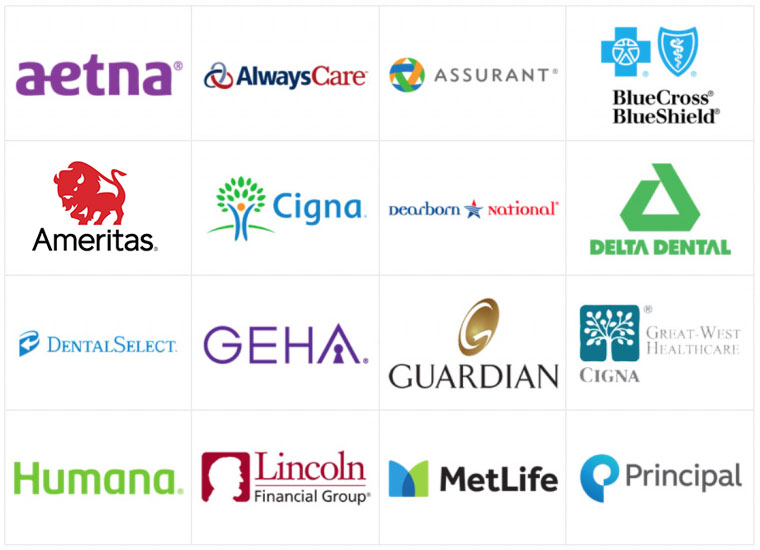 Have a question about insurance? Just ask!
OUR LOCATION
Lehigh Valley Smile Designs
| | |
| --- | --- |
| Monday | 8:30 AM – 7:00 PM |
| Tuesday | 8:00 AM – 6:00 PM |
| Wednesday | 8:30 AM – 5:30 PM |
| Thursday | 7:00 AM – 6:00 PM |
| Friday | 9:00 AM – 2:00 PM |
| Saturday | SELECT SATURDAYS |
| Sunday | CLOSED |
A Full Array of Cosmetic Dentistry, and General Dentistry Options.
Open Daily For Your Convenience!
A State-of-the-Art Dental Facility to Best Serve Our Patients in Bethlehem, PA.